24 Aug
Décor Trends for a Kid's Bedroom
It is often said that kids are like soft clay, whatever they see, they tend to become like that. Hence, knowing the right kind of colour combination and the design pattern is extremely important while designing your kid's room. The decor needs special attention and anything and everything in the room is bound to affect the child's psychology and growth in some way or the other.  The room should be designed in such a manner that it looks lively, energetic, and the kid does not get bored of it soon.
There are various factors that need to be KEPT IN MIND while designing any room, the colour of the walls and the ceiling, FURNITURE and other decorative fillers, etc. When it comes to designing a kids bedroom, once should be cautious while choosing the correct colour. The colour should neither be too dull and depressing nor be too bright and distracting. Some of the colours that go really well for kid's bedroom are PEACH, blue, LEMON GREEN OR YELLOW with wooden finish, etc.  However, one combination that is currently in the trend is white paired with bright colours.
The Main Wall
Decide on any one side of the wall that seem most spacious. There you may hand multiple photo frames in abstract sequence, or stick wall posters matching the theme of the room.
The Toys
Though most of the children like to play with toys, not all of the stuff-toys. Depending on child s likes and choice the stuff toys or others can be displayed, which will not only make a room look bright but also will help a child to be engaged for long hours without getting bored.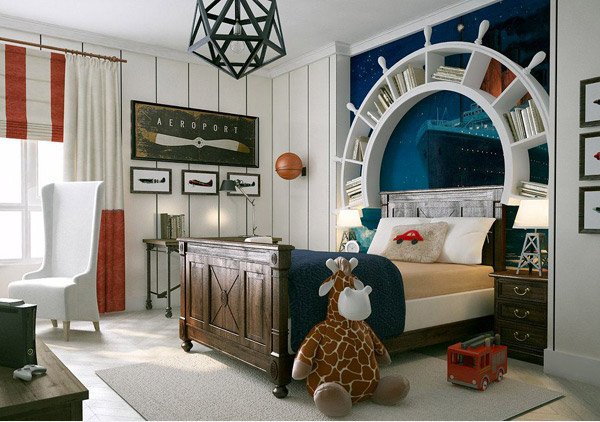 The Bed
This is the centre of attraction of any room. Make sure that you do not keep a very big sized bed in your kid's rooms. They not just take a lot of space but also makes the bedroom look cluttered.  Hence buy a bed that is sufficient enough for your kid (keeping in mind his/her growth). Have a fancy colourful and unusual/cool beds, they could be accommodated as a part of the décor. One very critical point to be noted is that no furniture in a child room should have sharp edges which a hurt them while playing .so the material selection has to be done keeping all thee factors in mind –the utility of the room and the aesthetics together.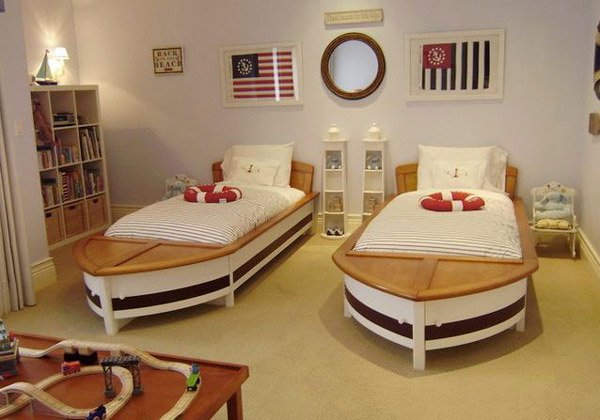 The Study Table
We all remember how most of our childhood is spent doing home-works & assignments. Hence, it is essential to keep in mind that the study table is designed in a manner that helps your kid keep focus in studies. A workstation that suits their needs will make them spend more time studying & doing creative activities on their own.
Having a beautiful room does not necessarily mean spending too much money on it. Even if you have a smaller budget you can still design a super cool looking bedroom; you just have to pick and choose the perfect colours and interior. For more of such interesting ideas and beautiful colour pallets, do visit our website or get in touch with us.