13 Dec
4 Budget Christmas Home Décor Ideas
With Christmas just a few weeks away, many in India are looking for ways to add a bit of the Christmas theme to their homes. Unlike the Western nations, Christmas is not a snowy affair in India. The temperatures are not freezing low. On the contrary, the temperatures in many parts of India are still quite hot. So, there is no need for a chimney or a fireplace in most Indian homes. And that takes away two core Christmas decoration areas. So, you have to think a bit different for your home. Here are some Christmas home decor ideas that would aptly set in the Christmas mood and give your home an attractive makeover.
Dining Table Decorations
This is an inexpensive and yet attractive way to decorate your home before Christmas. You can buy or make some miniature table decorations. Use some colored paper, red and green would be the best choice but you may also use other shades that match your home decor. Create some conical trees with these papers. Then use some other papers to craft miniature pine cones. Add to these golden or silver strong bells and your tabletop Christmas decorations are ready.
Decorate the Candle Stands
Venture into any market before the Christmas and you will find many types of attractive candle stands. If you are on a tight budget, buy the basic metal stands. You can place this stand on the table and decorate the area with some colorful paper flowers. The candle stand coupled with brightly hued paper flowers sets the perfect Christmas look for your home.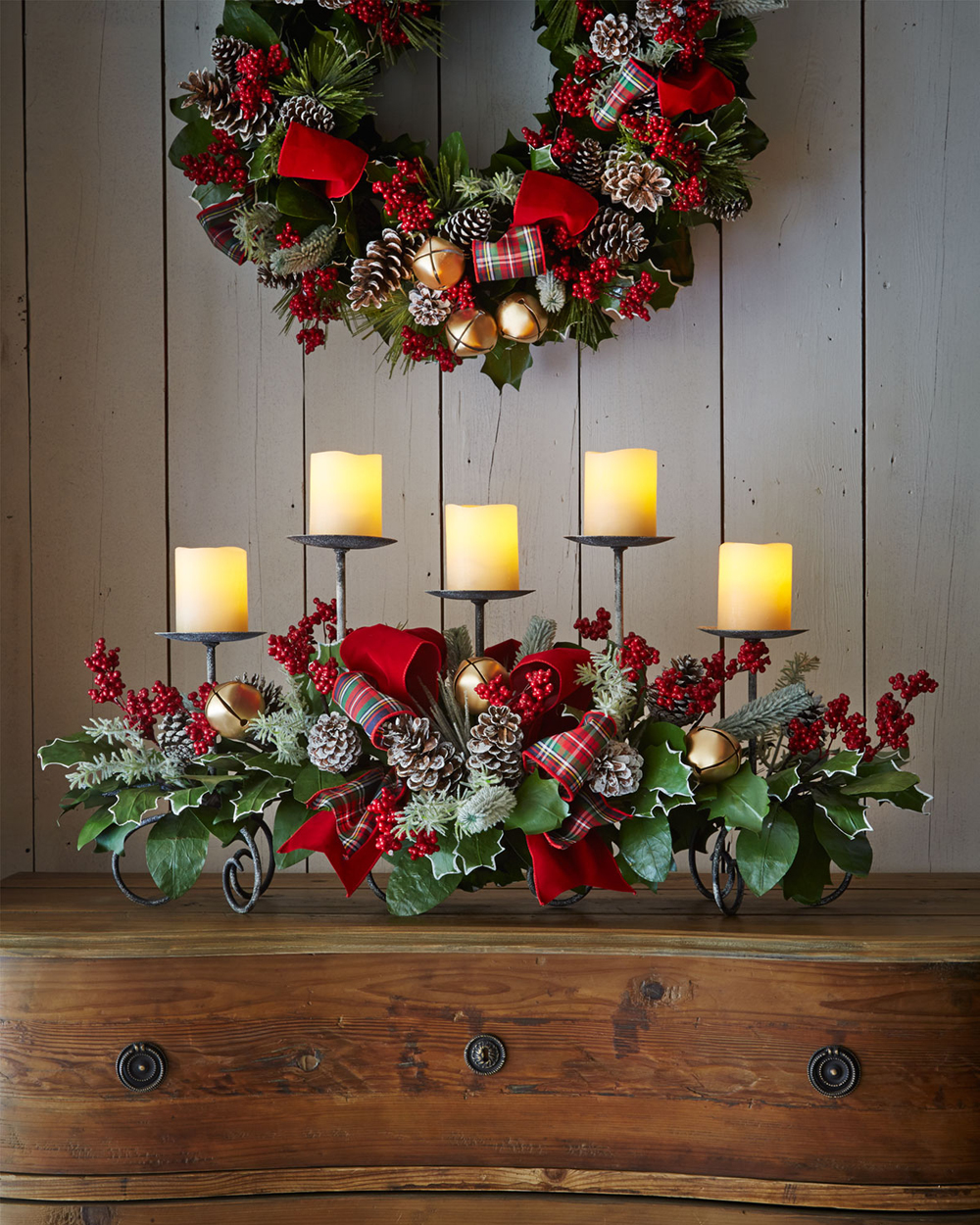 Twigs with Diwali Lights
The Diwali has just passed by, and now you can reuse those Diwali lights to decorate your house. Apart from the Diwali lights, you need to gather some long Twigs. Clear one corner of your living room and arrange the twigs in the pattern of an X-mas tree. Wind the twigs with the miniature Diwali lights. And there you have it: a unique X-mas tree!
Staircase Decorations
Most homeowners overlook the potential of a staircase. Do not follow their lead. Staircase can become the focal point of your Christmas home decorations. One of the ideas is to use Red and Green paper garlands to wrap the rails and sides of the stairs. Another idea would be to place some leafy garlands on the rails. The stairway can be decorated with miniature lighting.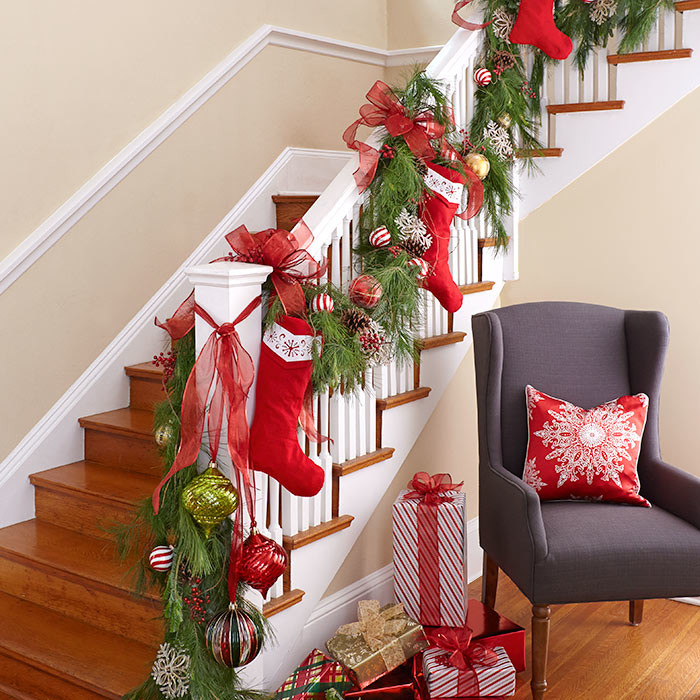 So, here are some simple and yet attractive home decor ideas you may give a try this year. Want to get your home Christmas ready? Get in touch with us at Shreya Designs, we'll help you out.