18 Jan
Inspiring Living Room Ideas
A living room is the foremost dwelling space in your home and it's also the first thing that visitors will notice. Innumerable possibilities exist to spruce up your living room and there are several things you can add to this space to make a style statement. Here are some inspiring living room ideas by Shreya Designs, that will add a captivating look and feel to the overall ambiance your living room.
Chandeliers, Hanging Lights & Wall Fixtures
If you want a grand look for your living room, a chandelier will easily meet your requirement. Chandeliers have always been associated with the royalty, as they were the preferred choice for palaces and other spaces created for kings and queens. Even in the modern world, chandeliers have retained their unparalleled style and elegance. Depending on your need, available space and design considerations, you can choose various options such as crystal chandeliers, glass chandeliers, candle chandeliers, flush mount chandeliers, drum chandeliers, etc. At times if the ceiling height is not much, we can accentuate lighting and look of a room by installing nice hanging lights which can be very impactful in highlighting a wall.
Statues & Sculptures
These home decor ideas can be used to reflect your unique tastes and preferences. For example, if you are looking for peaceful vibes in your living room, you can add a Buddha statue. If you want to reflect opulence, you can add a Prosperity Buddha Statue in your living room. If the vast oceans fill you with amazement, you can add a sculpture of a boat. If love's on your mind, you can add the sculpture of a couple sitting together, holding hands. There are various other home décor options in statues & sculptures that you can use depending on your specific need.
Musical Instruments
If you love music, you can add musical instruments of your choice in your living room. How about a piano that you can actually use to practice and improve your musical skills? Or a guitar that can be used to strum your favorite notes to the delight of your loved ones and anyone else who may be listening. You can also choose other musical instruments such as violin, saxophone, drum set, harp, bagpipes, sitar, etc.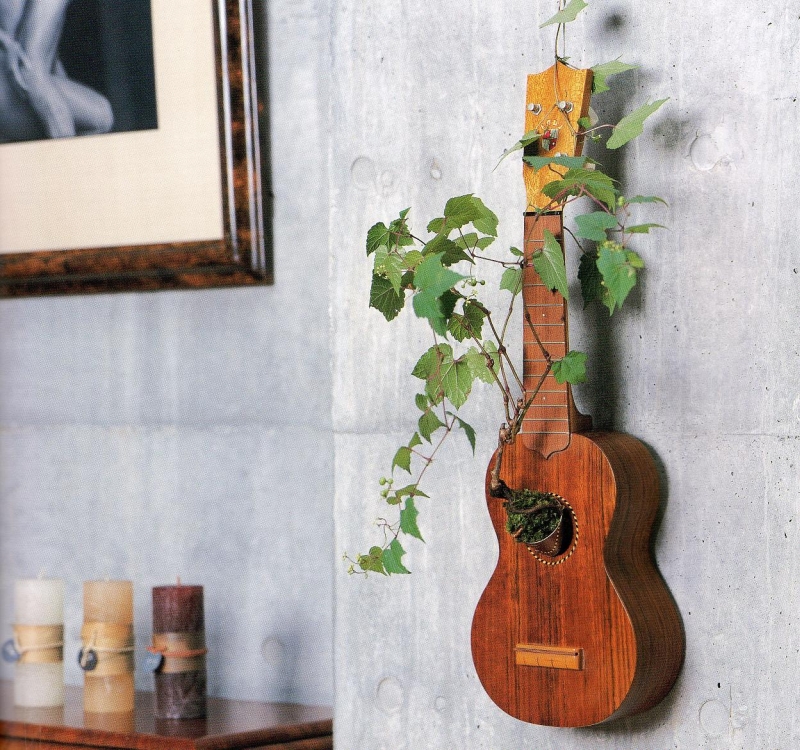 Vases
These are among the preferred options for people looking to style up their living room. Vases give a sophisticated and enigmatic look and feel to your living room. You can choose from various options such as glass vases, metallic vases, ceramic vases, bamboo vases, wooden vases, etc. The options available in design, size, shades, and texture are also innumerable. Also, flowers, be it fresh or dried, always add life to a room and can be used to add color and to highlight a corner.
Indoor Fountain
If you want to experience the soothing and calming aspects of nature, you can add a fountain to your living room. It can be as large as covering an entire section of the wall or smaller versions that can be placed on one side or the corner of your living room. With the right mix of natural rocks, pebbles, and some plants, it will be a true delight for your eyes. Having a fountain in a room in the right direction is very good as per feng shui and the gentle sound of the dripping water is very peaceful and calming.
Photo Frames
Family pictures, portraits, and other personal photos not only liven up a room but also make the living area very personal, cozy and lived in.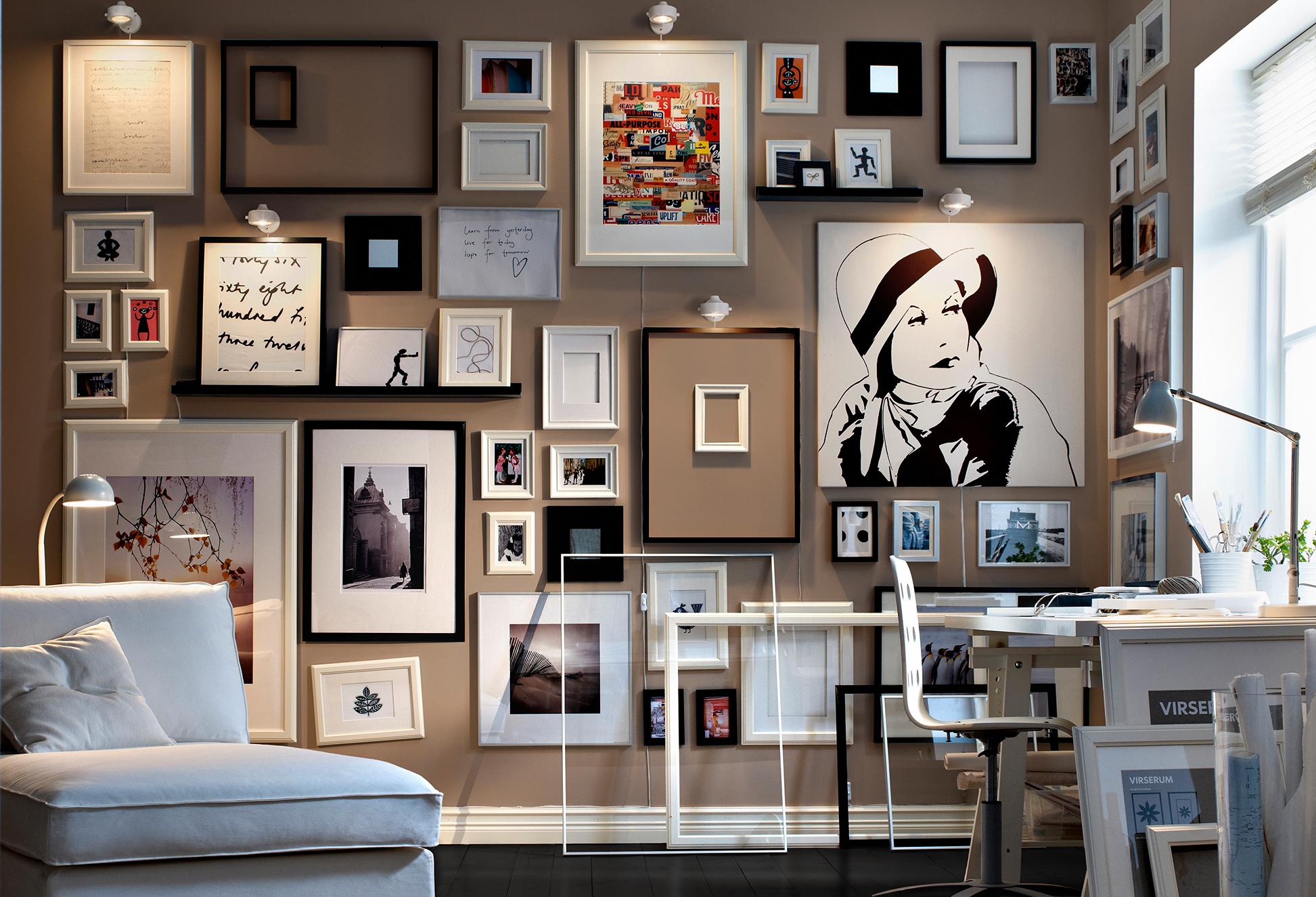 Paintings and Wall Art
The right kind of wall art chosen carefully can make or break a room.It not only highlights a wall or a corner but has an impact on the complete look and feel of a room. Art can be collected over-travels and holidays from various places and once it's beautifully placed in your home it can be a beautiful experience going down the memory lane.
We, at Shreya Designs, understand that it is every homeowner's desire to style the decor of their living room in a unique way that reflects their individual tastes and preferences. Apart from the above options, our team can try other inspiring living room ideas such as decorative mirrors, clocks, baskets & bowls, fireplaces, decorative shelves, tapestries &wall hangings, etc as per space and your requirements. To get personalized advice for your décor, write to us at shreya@shreyadesigns.com or visit our website at shreyadesigns.com.