27 Aug
Tips to Deck up Your Hostel Room
College days are among the most exciting and memorable in our lives. As the colleges have started, you are probably looking forward to your stay in your hostel room. You might also be thinking about decorating your room to make the walls and spaces look livelier. Surely, college days are all about surviving on a limited budget, but that does not mean that you cannot deck up your room as per your liking. There are various inexpensive ways to decorate your room. Here are some simple ideas that you can use to beautify your hostel room.
Clipboard art: You can buy some clipboards and fix them on the wall. Once installed, the clipboards will work as a frame, which you can use to stick any of your posters, paintings, photos, calendar, time-table, etc. The great thing about clipboard art is that you can replace the posters with new ones anytime you want.
Wooden crate bookshelf: If you love your books, creating a bookshelf for your hostel room would be a great idea. The simplest concept involves mounting wooden crates on the wall or just stacking them up on the floor. You can use the wooden crates as is, or add some decorations using wrapping paper or paint. You can easily get wooden crates at your local store.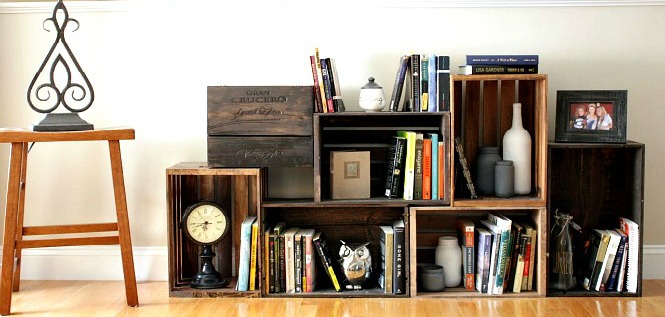 LED string lights: These are dirt-cheap and easily available in the market. You can install these on the wall or let it hang from the ceiling. You can also use these as a border for any of your stuff such as table, bed, lamp, PC, etc. These can be powered using any small battery or your cell phone charger, making them quite handy and free from electrical shocks and short-circuits.
Hanging planters: Natural greenery is known to have a soothing, calming effect on the mind. You can add a couple of hanging planters to your room to make it livelier and elegant. Some of these plants are known to clean the air and keep away the bugs, which would be beneficial for your health. Read more about how you can add life to your room here.
For more such interesting ideas, you can get in touch with Shreya Designs, a leading architecture and design studio. Shreya Designs can provide personal consultancy and suggest the most creative ways to decorate your room so that you can achieve the desired transformation for your living space.